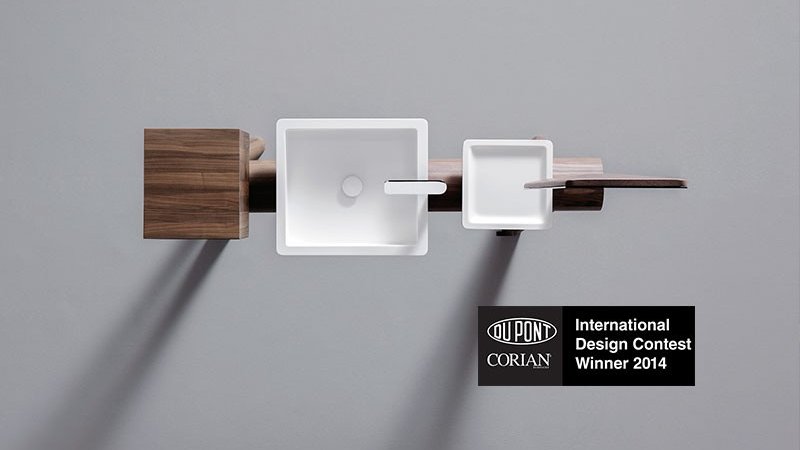 10/11/2014
GRAFF Receives Honorable Mention at International Design Competition
"Honorable Mention" for GRAFF at the International Design Competition held by DuPont™ Corian®: "Shape the Future of Black"
Once upon a time... there was DRESSAGE.
Like a good old movie, GRAFF makes us dream with the new version of the collection, all in black and white.
As part of London Design Week, GRAFF received an "Honorable Mention" in the 2014 Professional Category of the International Design Competition, the prestigious award for excellence in design, selected for being able to combine technological advancement and design to the Corian® material.
The initiative involved the most esteemed companies in the design world.
GRAFF received the mention for its innovative vision and for being able to shape a fascinating material such as DuPont™ Corian® in such an eye-catching way.
Every day, the GRAFF research team experiments, compares and defines new creative and technical horizons. Design is part of our life, of our days. It's in the things we do and say. We are surrounded and we live in a world of design that grows, changes, transforms and is always with us.
And GRAFF demonstrates, now, a very clear example of this, by proposing the most dynamic innovations, by combining ideas and cultures, and by epitomizing the beauty, craftsmanship, and functionality which can be achieved through design.
Alberto Novara and Ambrogio Matteo Nespoli, the designers who created Dressage, state: "The product is unique in its kind. DuPont™ Corian® Nocturne Deep, coupled with Glacier White have been utilized and then thermoformed simultaneously with strong craftsmanship and contemporary style. Our idea was to create a collection of products for the bathroom having the world of 'furniture' as a reference".