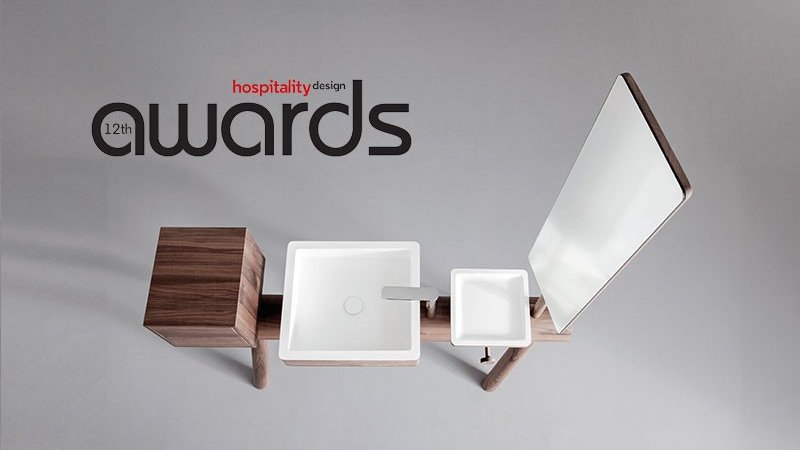 06/08/2016
GRAFF Named Winner at the HD Awards
GRAFF® is excited to announce that its Dressage Free-Standing Vanity, designed by Nespoli and Novara Design Studio, has been selected as the winner in the "Bath" product category at the 12th annual HD Awards. The prestigious competition, hosted by Hospitality Design magazine, honors the best achievements in hospitality design around the globe. This year, more than 300 products were submitted in 11 categories.
Products were evaluated by an esteemed panel of judges, which included Amy Hulbert of Best Western International; Kellie Sirna of Studio 11 Design; and David Tracz of //3877.
The judges recognized GRAFF®'s Dressage Free-Standing Vanity for its impeccable craftsmanship and unique style. Jury member Kellie Sirna described the vanity as being "extremely innovative." Made from DuPont Corian®, the compact, freestanding vanity is positioned on a minimalist shaped base that conceals all plumbing. The Dressage Free-Standing Vanity stands out with its contemporary design, harmonious lines and traditional detailing. The piece is a fully customizable slim unit that includes a complementing adjustable mirror, shelf and towel hook. The vanity is part of a full collection that includes, a tub, other furniture and accessories.
GRAFF®, along with the other award recipients and finalists,was celebrated at the HD Awards ceremony on Wednesday, June 8th, at Cipriani 25 Broadway in New York. Approximately 400 hospitality industry professionals attended the event. In addition, the Dressage Free-Standing Vanity was published in Hospitality Design's June Issue.