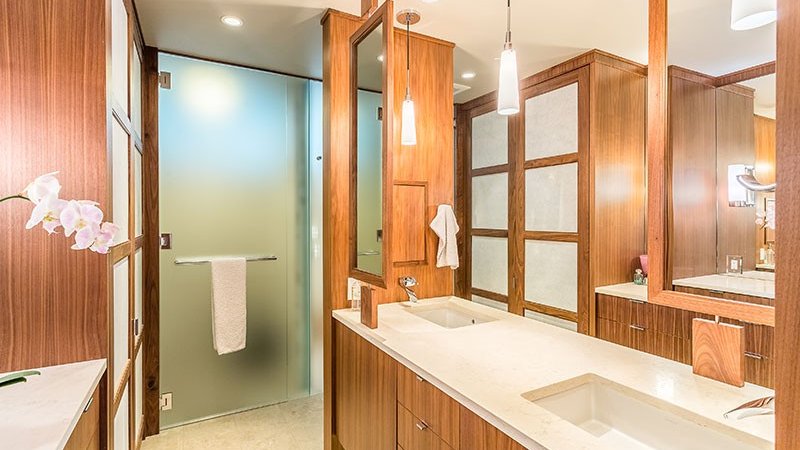 10/01/2016
GRAFF Featured in NKBA Design Award-Winning Project
The manufacturer's Ametis faucets were used in Bristol Design + Construction's "Jewelry Box Bath"
GRAFF® is excited to announce that the brand's Ametis Wall-Mounted Lavatory Faucets were included in the "Jewelry Box Bath," a bathroom designed by Bristol Design + Construction. The project was recently awarded first place in the Large Bath category of the National Kitchen & Bath Association (NKBA) Puget Sound chapter's annual Design Awards in Seattle, Washington, USA.
The National Kitchen and Bath association is a growing non-profit trade association with more than 36,000 members. Leading the kitchen and bath industry for over 40 years, NKBA provides resources for consumers and industry professionals. Additionally, the NKBA hosts the world's largest trade show, the Kitchen and Bath Industry Show & Conference (KBIS), offers educational programs, and also works to enhance the success of members by promoting professionalism and ethical business practices. The NKBA Puget Sound chapter hosts an award competition each year to celebrate local design talent. Each submission is judged by a jury of certified designers in a different state.
Principals Sandra Gjesdahl and Scott Gjesdahl of Bristol Design + Construction, a nationally recognized design/build firm based in Seattle, Washington, created a bathroom concept perfect for couples—with a cleverly designed floating vanity island. Partners approach from separate sides, with sinks, faucets, and mirrors appropriately configured. GRAFF's Ametis lavatory wall-mounted faucets feature a twisted water flow which allowed them to be placed perfectly on opposite-facing side walls, successfully creating separate areas for him and her. The "Jewelry Box Bath" is contemporary in it's design, with light, wooden accents that are reminiscent of a modern Asian jewelry box.
Designed for GRAFF by Davide Oppizzi, the Ametis wall-mounted lavatory faucet's twisted shape was inspired by the density of water and its colors, the movement of waves, and the exquisite Japanese writing, produced with only a brush gesture. It has an aerated flow rate less than 1.5 max gpm and includes a push-top umbrella pop-up drain with overflow. The faucet is offered in Architectural Black, Polished Chrome, or Architectural White finishes.