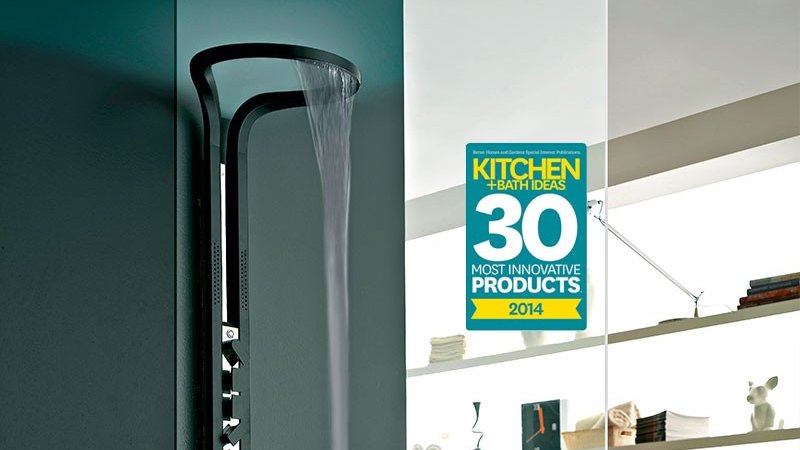 03/04/2014
GRAFF's Ametis Announced as Kitchen + Bath Ideas 30 Most Innovative Products 2014 Winner
GRAFF's® Ametis shower was named as one of the 30 Most Innovative Products in the 2014 edition of Better Homes and Gardens Special Interest Publication: Kitchen + Bath Ideas. Announced at KBIS 2014, the winners were selected by the editors based on a combination of function, style and cutting-edge technology.
"We wanted to recognize those products and manufacturers that were changing the conversation in the kitchen and bath industry by offering consumers the opportunity to significantly enhance their home experience in new and exciting ways," says Samantha Hart, editor-in-chief of Kitchen + Bath Ideas. "These top products work better, faster and smarter than ever before. They also combine form and function with fun, which is so important to today's home owner."
Ametis designer Davide Oppizzi describes the shower as a symbol of the fusion between the universe above and the oceans below. A striking 63 inches tall, the Ametis shower features an integrated chromotherapy system with LED lighting and four spray options: rain, waterfall, body sprayer option and outlet for matching hand-shower.
Ametis has also recently been awarded the 2013 Product Innovation Award (PIA) from Architectural Products magazine, 2012 KBCULTURE Award for Faucet Design and the DPHA Most Innovative Plumbing Product of 2012.