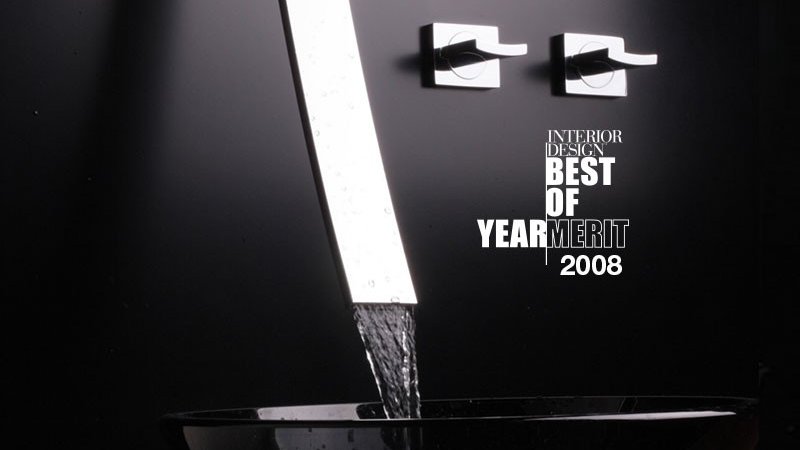 01/12/2009
GRAFF's Luna Wins 2008 Merit Award at Interior Design's Best of Year Awards
GRAFF® is pleased to announce its Luna Lavatory Faucet has received a Merit Award for the 2008 Interior Design Best of Year Awards in the Bath: Plumbing Fixtures category. Honoring this year's favorite interior design products, the winners were announced at a live ceremony at the Solomon R. Guggenheim Museum on December 4th in New York City.
The 3rd annual INTERIOR DESIGN Best of Year Awards is the preeminent design competition recognizing superior interior design projects and products in more than 50 categories. The Best of Year: Designers' Choice finalists were selected by interior designers and architects via an online vote October 6–15, 2008, and winners were determined by a jury of leading architects and designers. The Best of Year finalists were selected by Interior Design editor in chief Cindy Allen and a jury of design luminaries.
Arched to perfection, these sleek crescents of gleaming chrome are beautiful yet practical. The line features a vessel filler, tub filler and thermostatic shower system.