Media / Blog
Start with a Clean Slate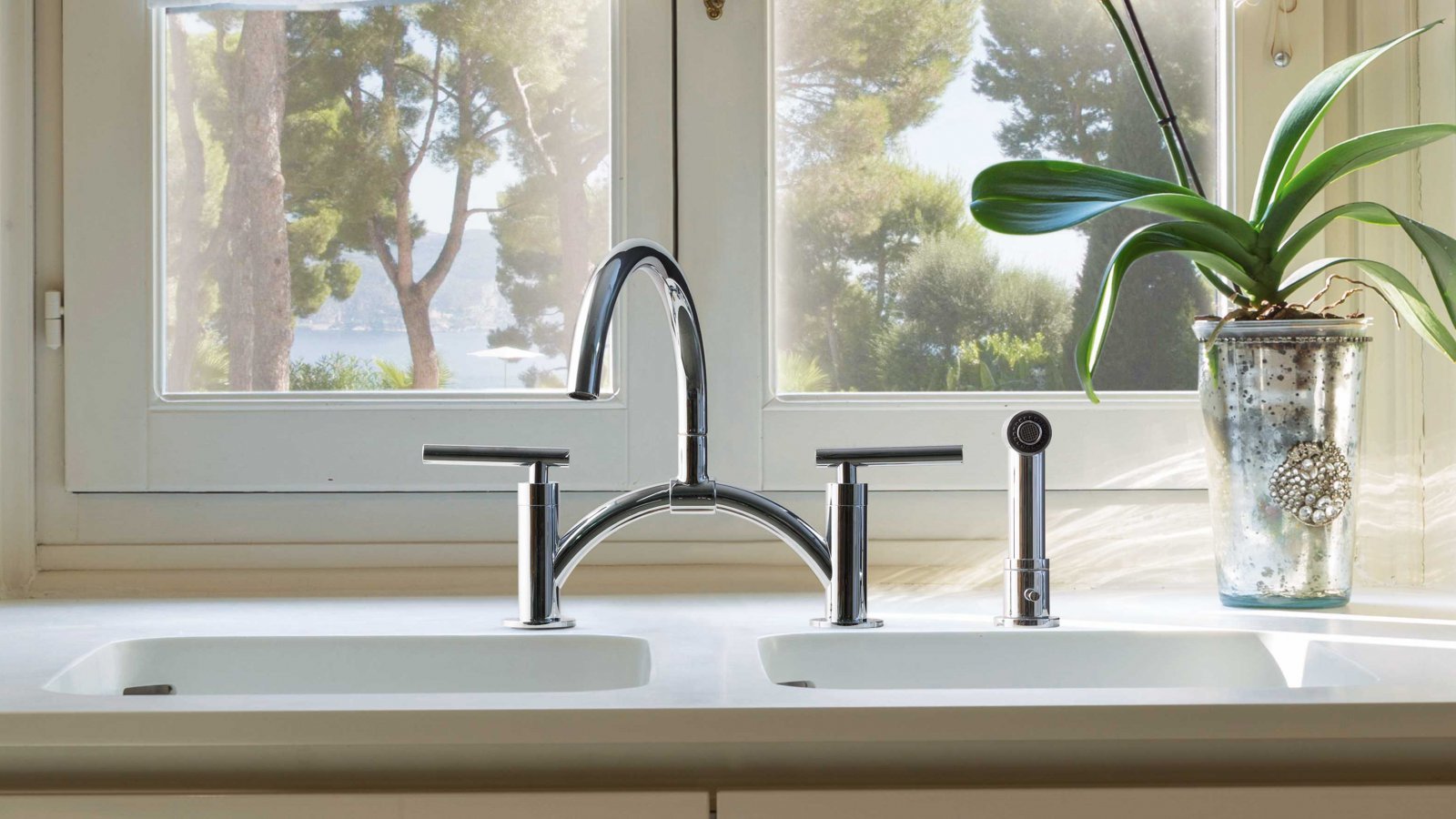 As warmer weather starts rolling in and the first flowers start popping out of the ground, a certain urge to beautify one's home begins to set in. Each spring brings an opportunity to circulate fresh air, embrace energizing colors and even daydream new designs for your spaces.

Having a plan will help your projects run more smoothly. GRAFF recommends segmenting your spring revitalization into three simple steps.
Declutter
In order to envision a new design, you need to know what you are working with. By decluttering your spaces, you'll be able to remove what you may not actually want or need and create space for the things you do. You'll also be able to envision the benefit of having a sleek, cleanly-shaped faucet like GRAFF's Phase Wall-Mounted Lavatory Faucet with a Single Handle.

If you need some inspiration to get your creativity flowing, check out these 20 easy decluttering tips from Good Housekeeping.
Clean
While creating space and organizing your items, you might have noticed a good cleaning is in order. While bleach and hydrogen peroxide are tough on germs - they're also tough on your kitchen and bathroom finishes.

Before rolling up your sleeves, review the specific care needs for your GRAFF finish.
Design
Now that your spaces are clutter-free and freshly cleaned, the design potential can shine through. With so much design inspiration available, it can be difficult to determine the best and most enjoyable use of your spaces. To get started, create a GRAFF account and download our product catalogs, and, remember, you don't need to go it alone.

Houzz offers up 11 solid reasons to enlist the help of a design professional.
Best of luck in your spring revitalization efforts! You will undoubtedly feel better, more energized and ready to welcome in the spring. And, remember, for a helping hand, contact your local GRAFF showroom and schedule a virtual appointment with a design professional today.